Guía metodológica para personas educadoras que trabajen en escuelas de adultos, enfocada al trabajo con mujeres migrantes.
Se titula "THE METHODOLOGICAL GUIDE FOR EDUCATION THROUGH PARTICIPATION AND TRAINING TO ACHIEVE INCLUSION" y ha sido cofinanciada por Erasmus+, en el marco del proyecto "ADULT EDUCATION AS A MECHANISM OF SOCIAL INCLUSION AND PARTICIPATION OF MIGRANT WOMEN".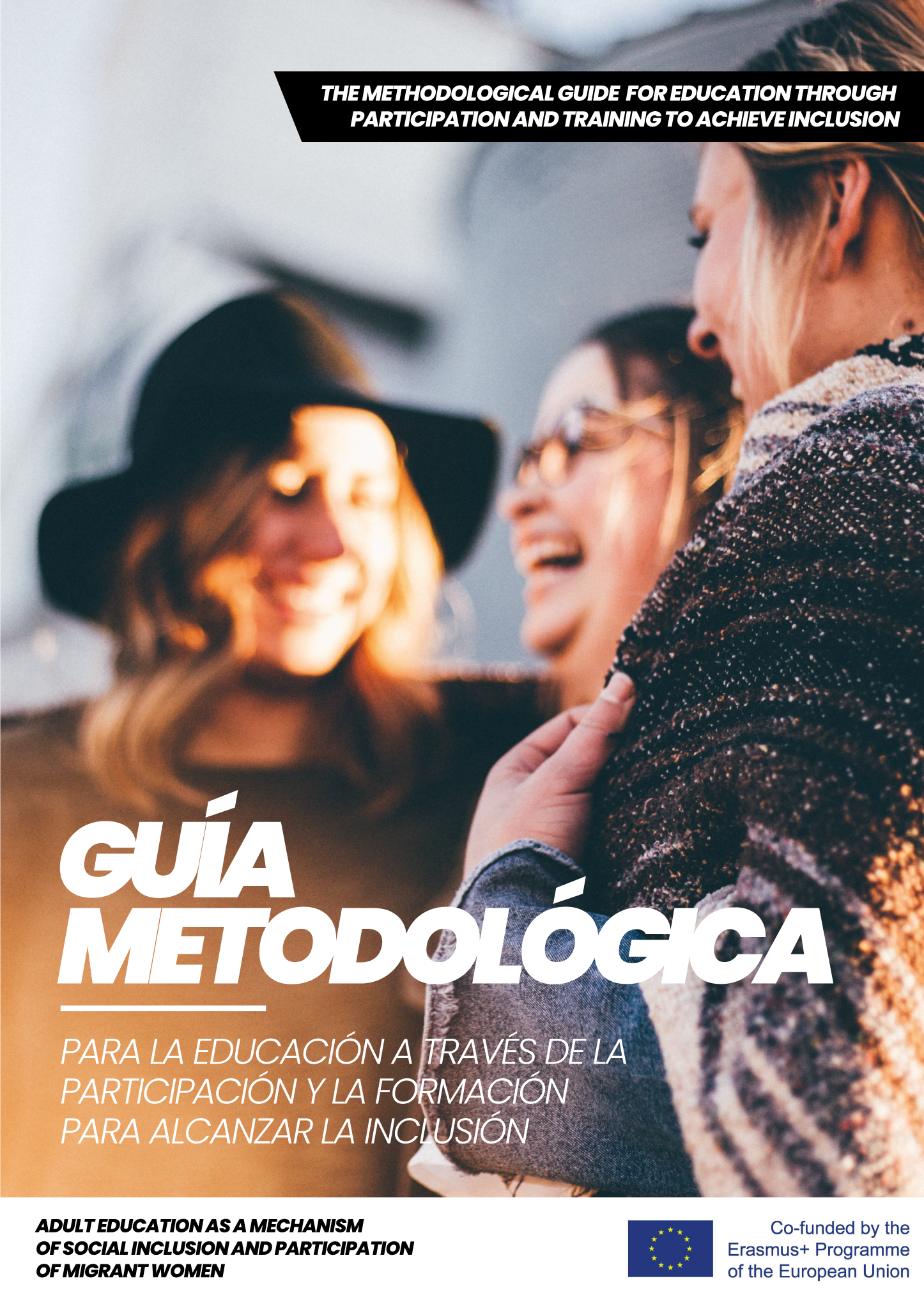 Programación didáctica del curso "UP-WOMEN: TRAINING COURSE THROUGH PARTICIPATION AND INCLUSION" correspondiente al programa "Adult Education as a mechanism of social inclusion and participation of migrant women", cofinanciado por Erasmus+ en la convocatoria de 2018.